Born and raised in Vancouver, David made his way across Canada, spent a decade in Winnipeg before settling in Ontario.  Infusing a blend of contemporary folk and roots, his influences include renowned Canadian songwriters such as Bruce Cockburn and James Keelaghan. He is also inspired by The Indigo Girls, Keb' Mo' and Richard Shindell.
His songs are as varied as the landscapes he has travelled through, and his versatile guitar style traverses folk, blues, pop and everything else in between. His intimate voice will draw you into his world, filled with tales of quiet desperation, longing and triumph of the human spirit. 
Some of David's previous bands have played at various folk festivals in BC (Mission Folk Festival, Winter Roots Festival, Sunshine Folk Festival), opening for such acclaimed artists as Mae Moore, Stephen Fearing and Wyckham Porteous. 
He has performed at Back Forty Festival (MB), Trout Forest Music Festival (ON), Winterfolk (Toronto, ON) and many other arts festivals throughout Ontario. In 2004, David won the Manitoba Country Music Association (MCMA) Songwriting Contest for his song "Ghost of a Memory".

David regularly performs solo, and is also a member of bands "Outside the Box" from Kitchener/Guelph, ON (on bass, guitar, ukelele, mandolin, vocals) and "Sing Me A River" from Fergus/Kitchener, ON (guitar, mandolin, vocals).
David released his debut CD "If I Fall" in March 2011, and is releasing his new CD, "True North" in May 2019. Whether confessional or topical, David's music will take you down a road of discovery and then carry you back home.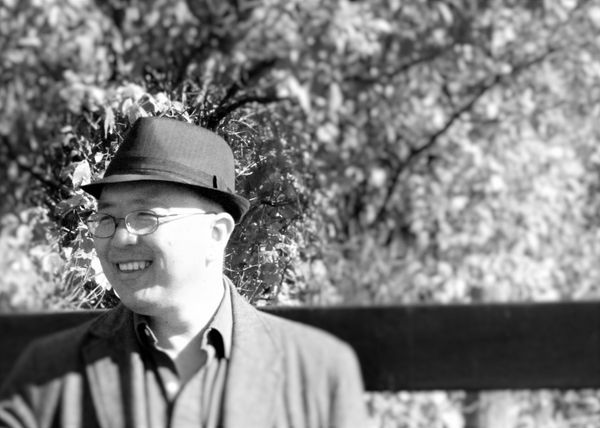 Reviews
Hamilton Blues Lovers website says of his latest CD, "True North" released in May 2019 - "David Lum's a name that should be in every discerning folk/roots lovers collection. "True North", the Hamilton singer/songwriter's latest album, would be a great addition to anyone's musical library.  David masterfully weaves stories imbued with interesting characters and emotional situations. The wondrous storytelling is enhanced by his unforgettable voice and unrivaled talent for acoustic folk. Listeners will lose themselves in these musical tales." 
Regarding his 2010 CD "If I Fall", they said "The brilliant fusion of traditional and modern day folk gives Hamilton musician David Lum's new CD, "If I Fall", a remarkable sound. In addition, he also manages to skillfully touch on the blues for a few numbers (A Different Shade of Blue, Glory Train). A gifted songwriter - David weaves wonderful stories and emotional lyrics. His outstanding guitar work and tremendous voice add to the album's charm as well." 
Vancouver's Georgia Strait Magazine says of David - "His warm, mellow voice is set off by his fine guitar work...pure pleasure."
The Brantford Expositor's Glen Silverthorn said "songwriter-vocalist-guitarist David Lum never ceases to amaze me with his well-written original songs. His strong and clear expressive voice delivers his stories with depth and emotion. He does this by being attentive to dynamics, both in his singing and his guitar accompaniments." 
Winnipeg's Stylus Magazine wrote: "David Lum has a knack for noting sharp observations without sharp words, thus is able to tackle some subjects with ease that others stumble on. He also manages to find a silver lining in every cloud and build on it while keeping his feet on the ground. But it's his fabulous understated style of guitar that sells the show - his sound is instantly enjoyable and accessible. It's only later that you realize, damn he's good!"

Vance Gilbert (recording artist and acclaimed songwriter) at a songwriting workshop noted "David has got a voice as smooth as butter...."